Was over at my family shop today getting window and trunk trim wrapped in gloss black. Thought I'd share if others were interested, you'd have some picture reference. I'm not a big chrome guy... a little for accent is fine, but don't like too much.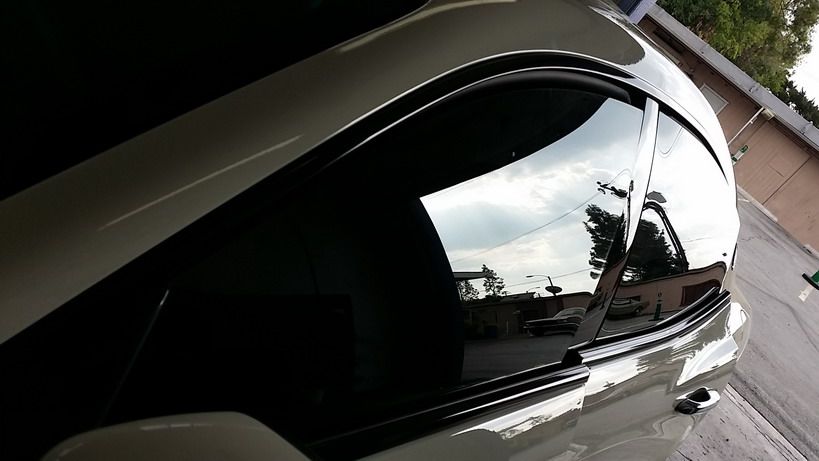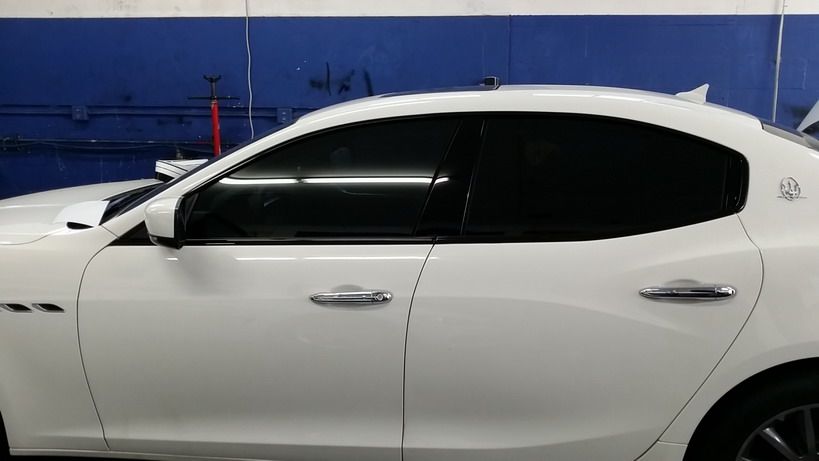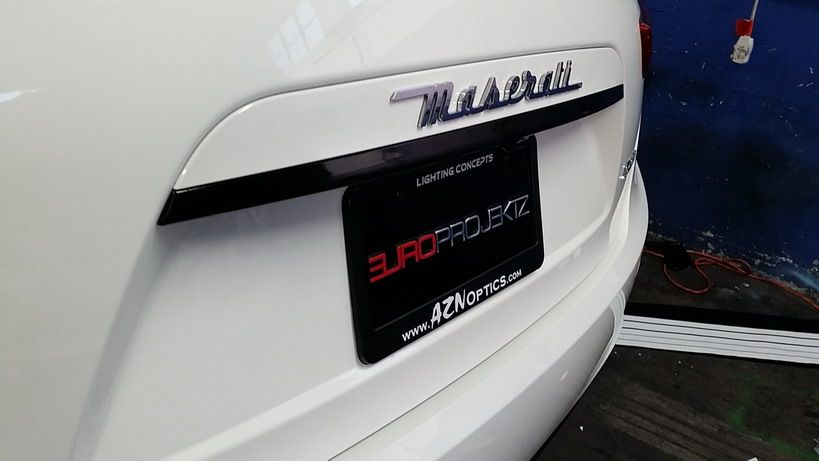 We got a shipment in of the new 4D carbon fiber vinyl today also and had some time to kill so decided to play around with it on my Ghib.
Applying to center section of rear diffuser: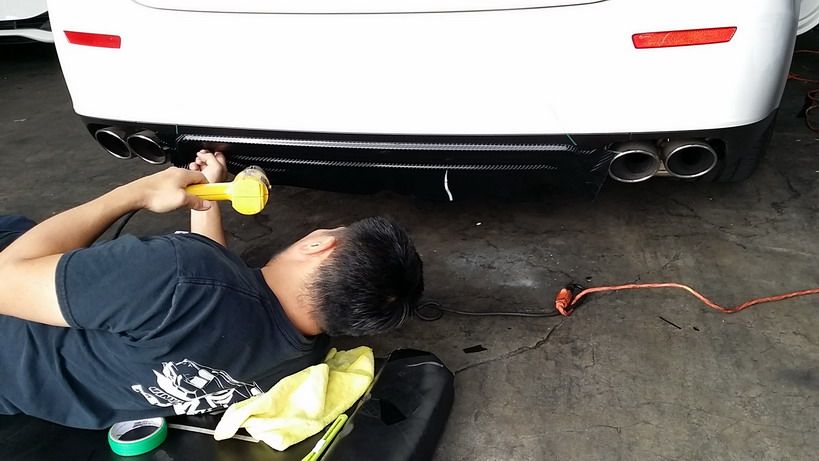 Finished product: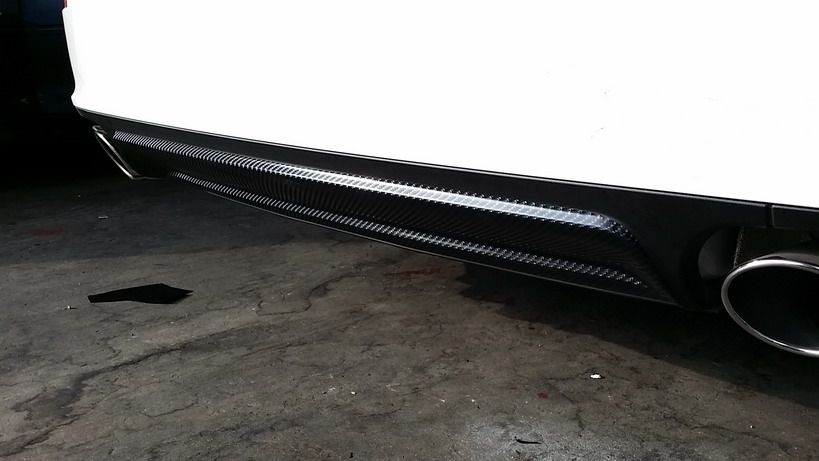 Wrapping front lip:
Finished Lip: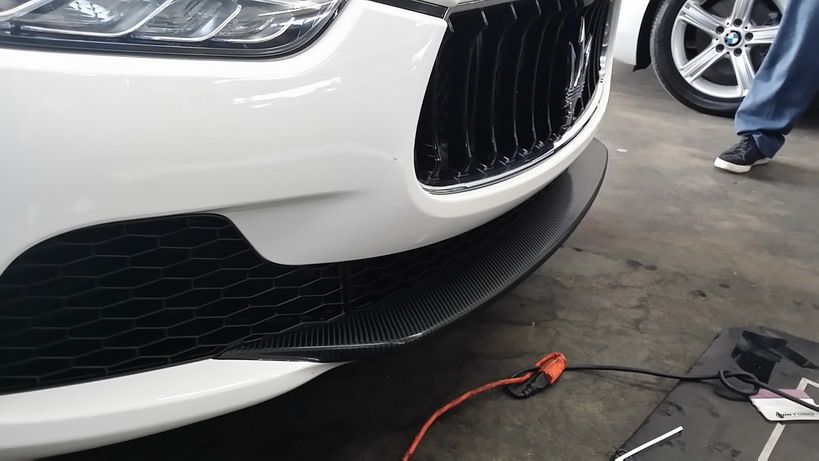 I'm actually really impressed with 4D CF vinyl as it has depth and dimension to it. Looks like the real thing unless you're a foot away looking in detail.
Either way, it's just vinyl which (like plastidip) can be removed if I get tired of the look. Also I like that doing this instead of an add on front lip doesn't reduce ground clearance, and maintains original lines.